If you answered is yes, our Converia conference management software will make sure you get the handling of registration fees done faster and easier in the future. Click here now for a free live demo.
If the introduction has instead brought unpleasant tasks or experiences to your mind, the article will immediately ensure that you are relaxed about the whole thing in the future.
Problem: Set up additional payment options for registration fees
"We'd like participants in our conference to be able to pay registration fees by more than just bank transfer, but unfortunately that's not possible." – This is a sentence we hear again and again from organizers who sometimes sound very resigned. Especially in the case of scientific conferences, the hands of the organizing teams are often tied. Due to internal regulations of some universities, bank transfer is the only option left for participants. For people from abroad in particular, however, this is rather impractical – and may sometimes weigh so heavily that someone prefers not to buy a ticket after all.
But even outside of universities, the issue of registration fees can quickly present organizers with huge hurdles. Paying by bank transfer is actually the easiest way, at least in terms of organizational effort. All that is required is to specify the account to which the registration fees are to be transferred.
On the other hand, in order to accept credit card payments, event organizers need their own credit card agreement. To accept participation fees via PayPal payment, a separate PayPal business account must first be set up. This is much quicker than the credit card contract, but there are other points to consider, such as the various fees that come with it.
Solution: Converia handles the payment of participation fees
If you use Converia's online registration for your conference, we also offer participation fee processing as an additional service. This ensures that participants can choose whether to pay by bank transfer, credit card or PayPal. You do not need your own credit card contract or PayPal account for this.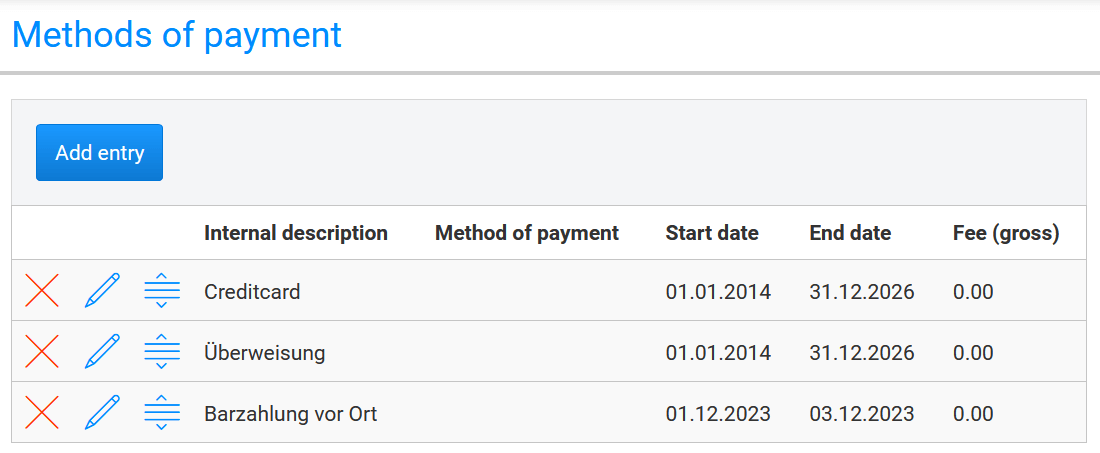 Problem: Creating invoices and tickets
However, setting up payment methods is only the first step. The next important issue is what happens after the ticket has been purchased. For event organizers, this means creating documents such as booking confirmations, invoices and, of course, the ticket – in other words, everything that needs to be sent to every person who has bought a ticket for the conference.
Depending on the method used, this can be quite cumbersome, because the data from the registration forms often has to be entered or exported again somewhere separately. In doing so, there should be as few mistakes as possible. A typo or a slipped comma is doubly annoying when it comes to invoice amounts.
Solution: Converia creates all documents on your behalf
When you work with Converia, there is no need to transfer data. All the information is already in the system and is used to automatically generate all documents. Invoices immediately show which conference is being held and who is hosting it.
Depending on your personal preferences, the settings in Converia can be made so that the documents are sent automatically as soon as someone has purchased a ticket.
Problem: Monitoring incoming payments
Constantly keeping an eye on which of the outstanding invoices have already been paid is a manageable task – at least when it is a conference with 120 participants and the registration period is short. The situation is completely different for large congresses where the general organizational effort is much greater.
Consequently, the motivation to chase after all the missing participation fees is not likely to be very high, even though it is of course a rather important task.
Solution: Converia pays attention to open invoices
As part of our registration service, we check which amounts are still outstanding. We regularly import the payments received into the system. This way, the overview on the Converia dashboard remains up-to-date for you.
If the payments take too long, with Converia you can send payment reminders directly to the persons that have an outstanding invoice. For this purpose, we have already stored a ready-made e-mail text in the templates. Optionally, we can also handle the dispatch for you as part of the participation fee service.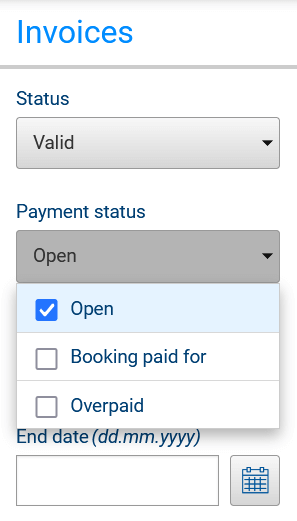 Problem: Cancel invoices
Sell tickets, send invoices, receive money – unfortunately, that's not always how it works. Repeatedly, people cancel their participation in the conference. This requires several steps: you need to adjust the data in the system, generate a cancellation document, forward it to the person, and refund money.
Solution: Let Converia manage cancellations at no extra cost
Simply let us know the conditions for a cancellation. Some event organizers are very accommodating when it comes to cancellations. However, we recommend to work with a cancellation fee. If you set this to cover the costs of processing the cancellation, you will not incur any additional costs if a person is unable to attend.
As soon as an invoice is changed, Converia automatically generates a cancellation document. Participants can always find their current invoice and all previous receipts in Converia after logging in.
When can conference organizers access the registration fees?
As a rule, we transfer the income from ticket sales collectively to your account at the end of the event. At the same time, you will receive a detailed final statement from us. However, since some conference organizers need the fees in advance, multiple distributions are also possible.
Bonus: Offer payment on site
Converia's registration form works as also on-site. In addition, if you use our service, people who register on-site can also use their credit card or PayPal account to pay the participation fees.